Sytec-USA provides a complete range of solutions for a broad spectrum of industry segments and applications. Whether you need a few cameras, or a few thousand, our solutions are easy to install and easy to adapt to changing needs.
Axis is the market leader in network video and a driving force behind the shift from analog to digital video surveillance, which paves the way for a more secure, smarter and safer world. Axis offers network video solutions for professional installations featuring products and solutions that are based on innovative and open technical platforms.
Axis was the first company in the world to launch a network camera in 1996, initiating the shift from analog to digital technology. The majority of Axis' sales are generated by the video product area; network cameras, video encoders, accessories and application software.
Axis offers the market's broadest and most consistent range of high-quality network cameras.
Based on open IP standards, Axis network cameras connect to any kind of IP network, including the Internet, and enable remote viewing and recording from anywhere in the world. They also provide advanced video analytics features, such as motion detection, audio detection and tampering alarm.
Axis Cameras installation and Implementation
Video monitoring and recording system
Remote viewing and control
Industries and Applications
Retail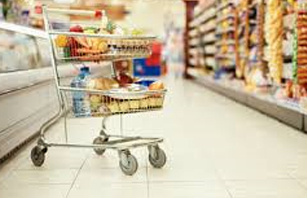 A new look at retail surveillance
What if you could implement a modern, state-of-the-art surveillance system that enables you to:
Improve the profitability of your retail outlet
Significantly reduce shrinkage
Improve staff security
And at the same time provide even better service for your customers?
With an Axis network video solution, you can do all of this and more.
Whether you run a single shop or a whole chain of malls, network video makes a noticeable improvement in your bottom line. The introduction of network video has revolutionized the way retail professionals work with loss prevention, store optimization, fraud detection, security and customer service. Overall, network video provides a whole new set of tools to reach operational excellence.
Transportation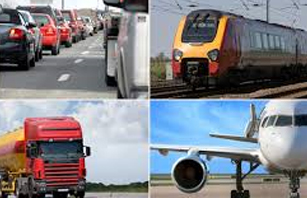 Many authorities and companies have already discovered the benefits of Axis' unique transportation offering. It brings them crystal clear images, both in real-time and recordings. It makes it possible for any authorized person to access relevant information from anywhere, at any time. It allows for automatic incident alerts and alarms. And it creates a cost-efficient, flexible and future-proof video surveillance platform.
Banking and Finance Surveillance Camera System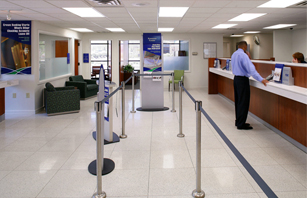 Technology seems to evolve at a faster pace every day. And with every new step financial institutions take – from adding more ATMs and self-service stations to enabling mobile banking – criminals try new ways to circumvent security measures.
With Axis network video solutions, you can add more functionality at your own pace — from encoders and cameras to proactive security measures and video intelligence. You can also connect Axis solutions with other IP based systems, such as fire alarms and access control systems.
Network video brings the benefit of digital imaging to security solutions. Remote access and management of the video makes it easier for you to retrieve and provide video to the police.
Branch offices face a variety of security challenges as criminals develop cleverer ways to circumvent traditional security measures. There are many areas to cover in a branch office, from overviews of the waiting areas and ATM vestibule, via images over the tellers, recycling area and vault, to close-up face images at the entrance and exit.
Safe Cities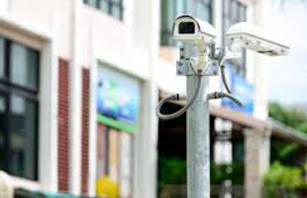 Safety is one of the key responsibilities of every city – feeling safe and secure is one of the main rights of any citizen. But as populations increase, and cities face new challenges, like environmental damage, criminal activity and budget constraints, creating a truly safe city becomes harder.
By implementing an integrated, digital surveillance system, you can see what's happening across your whole city as it's happening. The equipment can work as sensors, providing real-time insights and information that can help you:
Effectively protect your citizens and property
Enhance your city's image
Deter vandals and reduce reparation costs
Reduce criminal investigation times by providing clear, high quality images
Critical infrastructure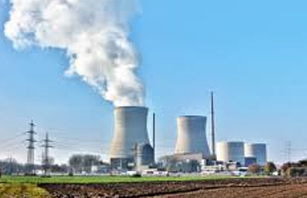 When you are responsible for a critical facility, you need to be prepared for all sorts of threats. Everything from incidents and theft to terrorism and natural disasters can cause process disruption and safety hazard.  With Axis surveillance solutions, you can manage some of these challenging situations – and make sure your facility runs as smoothly as possible.
With Axis' solutions, you can:
Detect, locate and identify intruders at the gate, along the perimeter and all the way into the critical areas.
Maximize the use of modern HDTV security cameras, including multi-view streaming that allows a single high-definition camera to function as multiple cameras, and digital PTZ functionality  which allows the viewer to zoom into vital areas to properly interpret a suspicious event.
Benefit from both operator- and automatic controlled PTZ, including auto-tracking where the camera automatically follows a moving person, or guard tour where the camera moves automatically between pre-set positions to continually monitor many sensitive areas.
Record highly detailed video scenes with HDTV image quality for future analysis.
Use thermal cameras to detect people, vehicles and incidents even in complete darkness.
Deploy an open platform that can be integrated with other systems in your facility – step by step.
Government
Public safety and security is an important issue for governments at all levels. Both citizens and government officials wish for a daily life without having to face immediate threats and criminal actions.
IP video surveillance has proven to be an efficient preventative tool to create a safer and more secure environment within public areas such as:
Ministries and city halls
Court buildings and prisons
Customs and immigration offices
Museums
Transportation hubs and infrastructure
Public outdoor areas
Axis network video solutions have been successfully implemented in multiple government applications around the world.
Based on open IP standards, they offer a cost-efficient and future-proof surveillance platform that easily can be expanded with growing needs. In addition they bring:
Reduced investigation costs thanks to high-quality video for quick identification and situation analysis
Cost-efficient installation and maintenance
Less vandalism and graffiti
Immediate Internet/network access to live and recorded images
Ease of integration with other IP-based systems
Education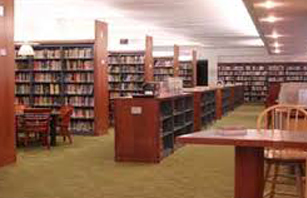 Far too often we hear about educational facilities that have been exposed to vandalism, violence or burglary. As a result, valuable resources are lost to cumbersome repairs and investigations. A network video solution from Axis enables you to stay focused on your core business – education. It also gives you a future-proof and cost-efficient tool to:
Increase the security for students and staff
Prevent violence and theft
Minimize the costs for vandalism
Investigate incidents and identify suspects
Securing indoor and outdoor facilities
You benefit from the market's broadest range of network cameras, with models suitable for all educational environments, including:
Hallways and corridors
Class rooms, computer rooms, etc.
Canteens, libraries and sports facilities
Entrances and exits
Parking lots and campus areas
With Axis, you get a surveillance system that enables remote access to video from any number of branch offices from a single location. The complete system is easily connected to your existing network infrastructure and computers, thus keeping installation and maintenance costs low.
Healthcare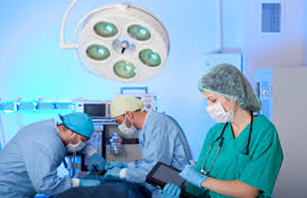 Are you looking for a way to improve the overall safety and security at your hospital or healthcare facility? And at the same time enable high-quality patient monitoring to increase the everyday efficiency? With a network video solution from Axis, you get a cost-efficient tool to:
Effectively monitor critical areas such as emergency rooms, psychiatry departments and restricted areas
Prevent break-ins and dishonest insurance claims
Quickly evaluate incidents and take appropriate actions
Create a scalable and future-proof surveillance platform
Axis' leading range of network video products has been successfully implemented at healthcare facilities around the world. They deliver high-quality images that reduce investigation times and provide valid proof in case of incidents. Further capabilities include:
Remote monitoring with access to live and recorded video from any authorized computer
HDTV video images with exceptional level of detail
Automatic alarms in case of camera tampering and trespassing
Industrial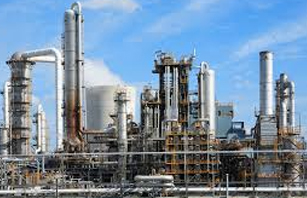 Factories, warehouses and manufacturing facilities often contain valuable raw material and goods that are attractive to thieves. Therefore it is important to have an efficient surveillance system to protect your property and assets. Several industries have chosen Axis network video solutions, and benefit from capabilities such as:
Automatic alerts when someone enters the perimeter or a restricted area
Night-vision and thermal images
HDTV-quality video images with exceptional level of detail
Real-time access to live and recorded images
Easy-to-install, outdoor-ready cameras
In addition, network cameras can easily become a valuable tool to increase the overall production efficiency. They offer the possibility for any authorized person to remotely access live images over the network, making it possible to:
Remotely monitor manufacturing lines and processes
Instantly detect and respond to incidents
Provide remote troubleshooting and maintenance support
Evaluate incidents without contaminating the process area
Have "extra eyes" when managing production lines
Many industries around the world already rely on Axis leading network video solutions – will yours be the next?
Casinos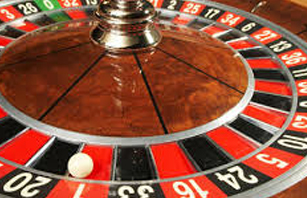 Dealing with security in casinos is a multifaceted task. Not only do you need to safeguard your people, but you need to protect your assets while conforming to often strict gaming regulations. With the added challenges of difficult lighting, high ceilings, as well as your need for capturing the smallest of varying shapes and colors – Axis keeps you ahead of the game by helping you to:
Protect people and staff without being obtrusive
Monitor detail in gaming operations
Efficiently investigate incidents and identify fraudulent behavior
Oversee all areas of your casino
In an environment that is constantly in motion and never sleeps, it´s important to have round-the-clock security that doesn´t miss a beat. And this security must be infallible. Axis´ reliable and flexible network video solutions give you the opportunity to oversee all areas of your casino without any added hassle.
Monitor your slot machines, tables, cash handling areas, corridors, entrances and exits, parking lots, and more – all while adhering to rapidly evolving regulations.
Your extra set of eyes
Card symbols, chip colors, and transactions between staff and guests are just a few of the details you need to be able to see. Given challenging lighting conditions and varying reflections in seemingly fast motion, a reliable system will go far in helping you meet your daily surveillance needs.  Axis´ HDTV quality and megapixel resolution will help you to achieve greater efficiency in monitoring high-liability areas.
Hotels and Restaurants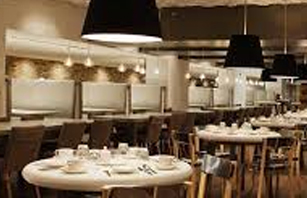 If you work in a fast food restaurant, you've got a lot on your mind. It's fast paced, there are long lines in the restaurant and the drive through. Then you also need to keep an eye out for things like sweethearters and credit card fraud. And that's before you even think about turning a profit. What if you could get help with it all?
As the world leader in network video, Axis gives you the most advanced security and safety benefits for your restaurant. Going beyond traditional surveillance, Axis' network video solutions are cross functional — meaning you can take advantage of benefits across your whole business. As a result, you can:
Safeguard guests and staff
Operate discreetly
Improve payment safety.
Run a smarter, safer hotel
As a hotelier, you're responsible for the safety of your guests and staff. However, you need to strike a balance between giving guests peace of mind and their privacy. With Axis, you'll find network video solutions that:
Safeguard guests and staff
Operate discreetly
Help improve hotel operations and staff management
Prisons and Correctional facilities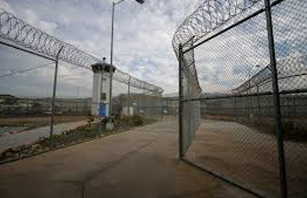 Smart video solutions for greater security and efficiency
Surveillance of correctional facilities is not only about protecting inmates and staff. It's also about improving daily work processes and inmate behavior.
Axis network video solutions provide live views from any of your cameras to authorized staff and authorities for optimal situational awareness. And the recorded high-definition video provides undisputable answers to the cause and guilt of incidents such as vandalism, assault and theft.
Streamlined operations
You benefit from a future-proof and flexible surveillance solution that enables:
Immediate access to live and recorded video – from any authorized computer or mobile device
Seamless integration with your access control system, smoke & fire alarms and emergency buttons to enable quick verification and/or response
Reduction of the number of false liability claims
Efficient investigations through quick access to relevant video, and video quality that's valid in court.
Cost-efficient perimeter protection
Stadiums & Venues
Visitor satisfaction guaranteed
Stadiums and venues present similar challenges to their owners. They gather large crowds of people over short periods of time. Yet, visitors expect high operational efficiency and a safe experience without any incidents.
Axis video solutions help you ensure visitor satisfaction by providing relevant information to authorized stakeholders so that they can make informed decisions when needed the most.
Smart security and efficiency solutions
You benefit from a future-proof and flexible surveillance solution that enables:
Access to high-definition live and recorded video from any authorized computer or mobile device
Seamless integration with your access control system, smoke & fire alarms and emergency buttons to enable quick verification and/or response
Automatic alerts for trespassing and perimeter breach
Efficient incident investigations through quick access to relevant video, and video quality that's valid in court
Centralized monitoring for optimal crowd and traffic control